Treasure is the third episode of the series. It aired on 1st October 1991 in Wales, 21st January 1992 in England and 6th August 1993 in Australia.
Description
Edit
Spanner and Sharon go digging for treasure when they find what they think to be a map, causing them to believe there is silver buried outside Sharon's Cafe. But all is not as it seems.
Characters
Edit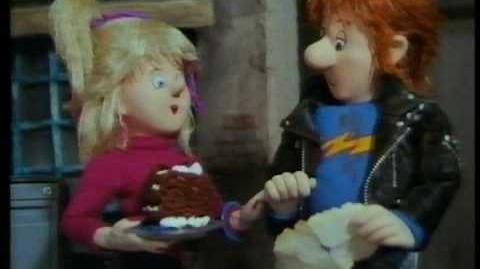 Ad blocker interference detected!
Wikia is a free-to-use site that makes money from advertising. We have a modified experience for viewers using ad blockers

Wikia is not accessible if you've made further modifications. Remove the custom ad blocker rule(s) and the page will load as expected.