Haywire is the second episode of the series. It aired on 24th September 1991 in Wales, 14th January 1992 in England and 5th August 1993 in Australia.
Description
There is a storm brewing and Spanner is helping Joe Laski fetch in his hay. Meanwhile Mr Cashmore is organising a buffet for Mr Biggott.
Characters
Trivia
In this episode, Ravi says "Crap", after almost being struck by lightning. This is the first of two times profanities have been used in the series, the second being in Snake Chase.
Other Media Releases
Video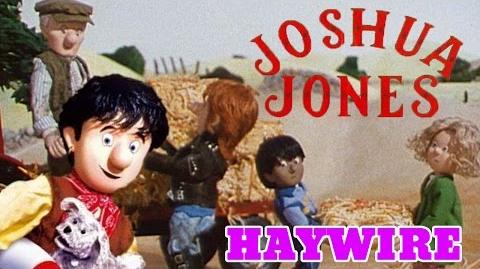 Ad blocker interference detected!
Wikia is a free-to-use site that makes money from advertising. We have a modified experience for viewers using ad blockers

Wikia is not accessible if you've made further modifications. Remove the custom ad blocker rule(s) and the page will load as expected.